Rezultati i problemi policije opšte nadležnosti u suzbijanju kriminala
The results and problems of the general police in combating crimes
Authors
Milidragović, Dragan
Milić, Nenad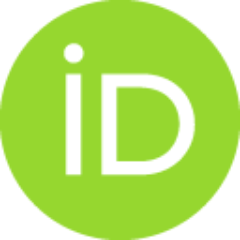 Article (Published version)

Abstract
Policijski poslovi koji se odnose na suzbijanje kriminala čine bitan sadržaj rada Ministarstva unutrašnjih poslova (MUP) Republike Srbije, pri čemu rezultati koji se ostvaruju na tom planu predstavlјaju jedan od najvažnijih pokazatelјa njegove efikasnosti. U suzbijanju kriminala učestvuju sve organizacione jedinica policije, obavlјajući poslove iz svog delokruga. Delokrug rada organizacionih jedinica policije je različit, tako da se razlikuje i njihov doprinos suzbijanju kriminala. Policija opšte nadležnosti i kriminalistička policija svakodnevno preduzimaju mere i radnje usmerene ka suzbijanju kriminala. Ostale organizacione jedinice policije to čine u određenim slučajevima, obavlјajući primarne poslove iz svog delokruga (na primer, saobraćajna policija, granična policija i dr.). Policija opšte nadležnosti predstavlja najbrojniji sastav MUP-a i svojom pozorničkom i patrolnom delatnošću na bezbednosnim sektorima neprekidno pokriva područje Republike Srbije. U radu se sagledava doprinos
...
policije opšte nadležnosti u suzbijanju kriminala i ukazuje na neke probleme i mogućnosti unapređenja aktuelne prakse.
Police duties related to the suppression of crime make an essential content of the work of the Ministry of the Interior (MoI), and the results achieved in this area represent one of the most important indicators of MoI's efficiency. The fight against crime involves all organizational units of the Ministry, each of them performing tasks under their authorities. The purview of the different police organizational units is different, so their contribution to the fight against crime is also different. General police and crime investigation police (detectives) take measures and actions aimed at combating crime on a daily basis. Other organizational units of the police do this in certain cases, performing primary tasks under their specialisation (e.g., traffic police, border police, etc.). General police is the most numerous composition of the MoI, and through the patrol work they cover the whole state territory. This paper deals with the contribution of the general police in combating crime
...
and points to some problems and possibilities of improving the current state.
Keywords:
policija / policija opšte nadležnosti / učinak policije / suzbijanje kriminala / analitička podrška / reforma policije / police / police of general jurisdiction / effect of the police / repression of crime / security sector / analytical support / police reform
Source:
NBP : Journal of Criminalistic and Law : Žurnal za kriminalistiku i pravo, 2019, 24, 1, 63-81
Publisher:
Belgrade : University of Criminal Investigation and Police Studies
Beograd : Kriminalističko-policijski univerzitet
Collections
Institution/Community
Jakov
Related items
Showing items related by title, author, creator and subject.
Томашевић, Катарина; Рацић, Илија

(Београд : Министарство унутрашњих послова Републике Србије,

2019

)

Janković, Radivoje; Vučković, Goran; Blagojević, Miroljub

(Ministarstvo unutrašnjih poslova Republike Srbije, Beograd,

2014

)

Jugović, Sreten

(Kriminalističko- policijska akademija, Beograd,

2008

)