The analysis of implementation of some criminal adversarial proceeding elements in criminal procedure legislation of civil law system
Analiza primene pojedinih adversarijalnih krivičnoprocesnih instituta u kontinentalnom krivičnom procesnom zakonodavstvu
Authors
Bošković, Aleksandar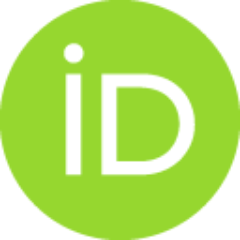 Article (Published version)

Abstract
Contemporary criminal procedure legislation has been characterized by intensive legislative activity followed by significant reforms of criminal proceedings in order to increase efficiency. One of the main results of these reforms is that many civil-law countries accept and to some extent assume criminal proceeding elements originating in Anglo-Saxon legal system and characteristic for the accusatory system. In this paper, the author considers implementation of some criminal adversarial proceedings elements adopted by some civil-law countries, but also a number of practical implementation issues. The author also gives some suggestions related to implementation of some criminal adversarial proceeding elements in Continental Europe. In that sense, special attention is paid to marginalization of the principle of the truth, i.e. to elimination of the court 's duty to determine the truth in a main hearing, introduction of a parallel inquiry, as well as to plea bargaining.
Savremeno krivično procesno zakonodavstvo karakteriše pojačana zakonodavna aktivnost koja za posledicu ima značajne reforme krivičnog postupka u cilju povećanja njegove efikasnosti. Jedna od glavnih karakteristika tih reformi se ogleda u tome da mnoge zemlje evropsko kontinentalne pravne tradicije prihvataju i u određenom obimu preuzimaju krivičnoprocesne institute koji dolaze iz anglosaksonske pravne tradicije i koji su karakteristični za akuzatorski krivični postupak. Imajući to u vidu, u ovom radu autor se bavi analizom primene pojedinih adversarijalnih krivičnoprocesnih instituta koje su usvojile neke zemlje evropsko kontinentalne pravne tradicije i problemima koji su se pojavili u njihovoj praktičnoj primeni. Takođe, dati su i određeni predlozi u odnosu na implementaciju pojedinih instituta adversarijalnog krivičnog postupka u kontinentalnoj Evropi. U tom smislu, posebna pažnja će biti posvećena marginalizaciji načela utvrđivanja istine, odnosno ukidanju dokazne aktivnosti suda na
...
glavnom pretresu, uvođenju stranačke (paralelne) istrage ,kao i sporazumu o priznanju krivice.
Keywords:
Continental-European Civil Law / Adversarial System / the Principle of the Truth / Parallel Inquiry / Plea Bargaining / evropsko kontinentalni sistem / adversarijalni sistem / načelo utvrđivanja istine / stranačka istraga / sporazum o priznanju krivice
Source:
Revija za kriminologiju i krivično pravo, 2013, 51, 1, 75-94
Publisher:
Udruženje za krivično pravo i kriminologiju i Institut za kriminološka i sociološka istraživanja, Beograd