Security culture in the modern concept of security
Kultura bezbednosti u savremenom konceptu bezbednosti
Authors
Kekić, Dalibor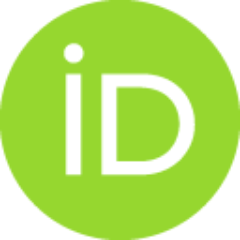 Article (Published version)

Abstract
The author takes into consideration modern security problems. The paper begins with the author's review of the new security concept and the schools which deal with it. Further, the author defines the concept of culture, other concepts related to the culture of security, as well as the very concept of the security culture. The third part of the paper deals with the position and role of the security culture in modern conceptions of security. The fourth part of the paper describes further perspectives and new objectives of the security culture. As the conclusion the author gives us a final retrospect on the entire research of the security culture concept.
Autor razmatra sintagmu, koja se pojavila razmatranjem savremenih bezbednosnih problema. U prvom delu autor pokušava da nam približi šta se podrazumeva pod novim konceptom bezbednosti, i škole koje se njome bave. Zatim, kroz objašnjenje šta se podrazumeva pod kulturom i pojmova srodnih bezbednosnoj kulturi, određuje šta se pod kulturom bezbednosti misli. U trećem delu, određuje mesto i ulogu kulturi bezbednosti u savremenim razmatranjima bezbednosti. Četvrtim delom se opisuje koje su to daljne perspektive i nova odredišta kulture bezbednosti. Zaključnim razmatranjem autor nam daje konačni osvrt o celokupnom proučavanju pojma bezbednosne kulture.
Keywords:
security / security culture / modern security concept / cooperation in the field of security / bezbednost / kultura bezbednosti / savremeni koncept bezbednosti / saradnja u bezbednosti
Source:
Bezbednost, Beograd, 2004, 46, 2, 209-251
Publisher:
Ministarstvo unutrašnjih poslova Republike Srbije, Beograd
Related items
Showing items related by title, author, creator and subject.
Mijalković, Saša; Subošić, Dane

(Banja Luka : Klub intelektualaca 123 : Evropski defendologija centar za naučna, politička, ekonomska, socijalna, bezbjedonosna, sociološka i kriminološka istraživanja,

2011

)

Mijalković, Saša

(Ministarstvo unutrašnjih poslova Republike Srbije, Beograd,

2005

)

Mijalković, Saša

(Institut za uporedno pravo, Beograd,

2010

)