Social conflicts and postsocialistic east-European societies
Društveni sukobi i postsocijalistička istočno-evropska društva
Authors
Milašinović, Srđan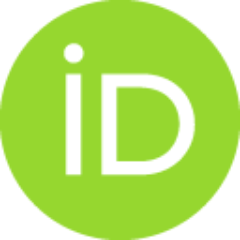 Article (Published version)

Abstract
Unexpectancy and the speed of changes that took place in the areas of southeastern and central Europe, after pulling down of the Berlin Wall theoretical thought was not ready to welcome. Transforming processes have started to develop elementary and most often based on the concepts of radical (exceeded already in the XIX century) liberal capitalism. Economic regression, political system which still failed to get its final shapes radical social restratification, and after all pauperization, and also bearing in mind the misery of life of the greater part of the population made naked the conflict structure of the society. Ideological, and after that institutional disintegration of real socialistic societies had made the latent social conflicts out of all institutional and regulative frames, and also appearance of 'new' conflicts in all fields of social structure. Therewith, the upsetting issue about postsocialist societies is often turning of social conflicts into armed ones, and sometimes
...
into bloody wars of high intensity and the destructiveness (ZND, SFRY, SRY and Macedonia as paradigm).
Neočekivanost i brzina promena koje su zadesile prostore jugoistočne i centralne Evrope nakon rušenja berlinskog zida, teorijska miso je dočekala nespremna. Transformacijski procesi su se počeli odvijati uglavnom stihijno i najčešće na koncepcijama radikalnog (još sredinom 19. veka prevaziđenog) liberalnog kapitalizma. Ekonomska regresija, politički sistem koji još uvek nije zadobio svoje završne oblike, radikalna socijalna restratifikacija i nadasve osiromašenje pa i beda dominantnog dela stanovništva, ogolile su konfliktnu strukturu tih društava. Ideološka, a potom i institucionalna dezintegracija realsocijalističkih društava proizvela je pretvaranje latentnih u manifestne društvene sukobe mimo svih institucionalno regulatornih okvira, ali i pojavu 'novih' sukoba na svim poljima društvene strukture. Pritom, ono zabrinjavajuće u postsocijalističkim društvima je veoma često pretvaranje društvenih konflikata u oružane sukobe, a ponegde, i krvave ratove visokog intenziteta i razarajuće d
...
estruktivnosti (ZND, SFRJ SRJ i Makedonija kao paradigma).
Keywords:
social conflicts / real-socialism / transition / neoliberalism / nationalism / radicalism / društveni sukobi / realsocijalizam / tranzicija / neoliberalizam / nacionalizam / radikalizam
Source:
Nauka, bezbednost, policija, 2001, 6, 2, 35-61
Publisher:
Kriminalističko- policijska akademija, Beograd