The rule of law in the function of human dignity
Аутори
Zekavica, Radomir G.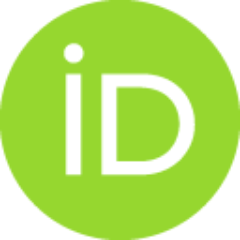 Чланак у часопису (Објављена верзија)

Апстракт
Human dignity is the universal value of human beings. They have this value because they are potentially mindful beings. This does not mean that every man is mindful, but that every man can be mindful, and therefore dignified. It makes possible for people to understand and accept themselves and others as a purpose. Therefore, the cognitive power of people and the ability to impose on themselves the moral principles of conduct themselves are the basic prerequisite for dignity. People can be their own legislators, which means free beings. An important step in achieving human dignity is human will. Human actions must be in line with the mental knowledge of a priori principles of action, the essence of which is reflected in the ethics of duty, towards oneself and others. Hence, dignity has two very important aspects. The first concerns the attitude towards oneself, and the other relates to others. As a legal requirement, human dignity is the duty of the state and individuals to re
...
frain from all acts that violate human dignity. By virtue of the rule of law, the state fulfils its duty of protection of dignity as a system of laws containing prohibitions of violation of human dignity. However, the fundamental role of the rule of law in the protection of human dignity should not be seen solely in the set of a ban on such conduct. The rule of law, understood as the ideal of the rule of mindful laws, can provide much more through the standardization of social relations that affirm the conditions for survival of the individual as a free and dignified being and create conditions for the free, creative and responsible life of citizens. This implies the affirmation of not only legal-political, but also socio-economic preconditions for the dignified life of people.
Кључне речи:
human dignity / the rule of law / mindfulness / Kant / reason / impulses
Извор:
NBP : Journal of Criminalistic and Law = Žurnal za kriminalistiku i pravo, 2019, 24, 2, 17-28
Издавач:
Belgrade : University of Criminal Investigation and Police Studies
Beograd : Kriminalističko-policijski univerzitet
Финансирање / пројекти: