Reformski procesi i krivično materijalno zakonodavstvo Srbije
Reform processes and substantive criminal legislation of Serbia
Authors
Kolarić, Dragana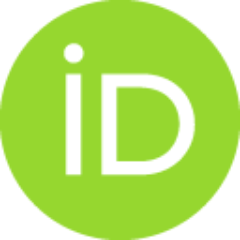 Article (Published version)

Abstract
Autor se u radu bavi razlozima koji dovode do reformskih procesa u oblasti krivičnog materijalnog prava Republike Srbije. Prilikom izmene krivičnog materijalnog zakonodavstva, bilo da je ona završena, u toku ili tek treba da usledi, treba uvažavati uobičajene standarde u pogledu načela zakonitosti, posebno kada je u pitanju način na koji se krivičnopravne odredbe uobličavaju. No, imajući u vidu da je veliki broj odredbi unet u KZ kao rezultat usaglašavanja sa pravnim tekovinama EU i relevantnim dokumentima SE uočavaju se sporadični slučajevi kršenja istog. Ozbiljna kriminalnopolitička diskusija u pogledu opravdanosti pomenutih reformi skoro da je suvišna jer se to usaglašavanje postavlja kao imperativ. Takođe, moramo biti svesni da i praksa Evropskog suda za ljudska prava oblikuje nacionalno zakonodavstvo i utiče na sudsku praksu. Autor primećuje da postoje i određena ponašanja čiji neposredni osnov propisivanja nisu međunarodne obaveze ili unutrašnje zakonodavstvo već su vezana
...
za našu sredinu, loše iskustvo u Srbiji.
In this paper the author deals with the reasons which lead to reform processes in the field of substantive criminal legislation of the Republic of Serbia. When amending substantive criminal legislation, whether it is completed, in progress or is yet to be made, it should take into account the usual standards regarding the rule of law, particularly when considering the manner in which criminal-law provisions are shaped. However, bearing in mind that a large number of provisions have been incorporated into the Criminal Code as a result of harmonization with the legal heritage of the EU and the relevant Council of Europe documents, sporadic cases of its violation are observed. Serious criminal-political discussion regarding justification of the mentioned reforms is almost unnecessary since this harmonization is set as an imperative. Also, we must be aware of the fact that the practice of the European Court of Human Rights also shapes the national legislation and influences the c
...
ourt practice. The author observes that there are certain behaviours which were not prescribed based on the international obligations or the national legislation but they are related to our environment, bad experience in Serbia.
Keywords:
Krivični zakonik / izmene i dopune / princip zakonitosti / ESLJP / EU / Savet Evrope / harmonizacija / Criminal Code / amendments and additions / principle of legality / ECHR / EU / Council of Europe / harmonization
Source:
Crimen, 2017, 8, 3, 442-460
Publisher:
Beograd : Pravni fakultet : Institut za uporedno pravo
Funding / projects:
Note:
Izlazi zajedničko izdanje sa časopisom "Revija za Kriminologiju i Krivično Pravo", 2017, 55, 2/3, ISSN 1820-2969