Nastanak i razvoj koruptivne karijere u policiji – koncepcija "klizavog terena"
Origin and development of corrupt career in the police - conception of "slippery slope"
Authors
Kesić, Zoran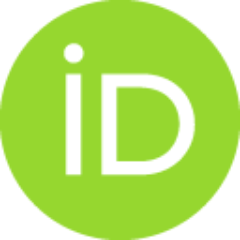 Article (Published version)

Abstract
Sudeći po učestalosti naučnih diskusija, stručnih polemika i obimu objavljene literature o korupciji uopšte interesovanje za ovom kriminalnom pojavom konstantno raste. Razlozi za to prevashodno leže u posledicama koje korupcija stvara na individualnom i društvenom nivou i činjenici da suprotstavljanje toj pojavi predstavlja jedan od prioritetnih zadataka u svakom društvu koje stremi ka vladavini prava. Primetno je da se problemom korupcije bave naučnici i stručnjaci različitih profila, analizirajući ovaj fenomen iz više aspekata i njegovo prisustvo u različitim segmentima društva. Za nas je svakako najinteresantniji kriminološki ugao posmatranja i to posebno onaj koji se bavi objašnjenjem nastanka i razvoja korupcije u policiji. Iako ona predstavlja deo jednog sistemskog problema "policijska korupcija" je ipak praćena brojnim specifičnostima, koje se ne mogu jasno sagledati ukoliko se ne izdvoje iz šireg konteksta. Ovo se posebno odnosi na dinamiku koruptivne karijere u policiji, na nj
...
en nastanak, razvoj i prestanak. Uprkos izraženim sumnjama da se u policiji ne može razviti koruptivna karijera i uvreženom mišljenju da koruptivno ponašanje predstavlja skup pojedinačnih koruptivnih transakcija koje nisu međusobno povezane i kojima policijski službenici pristupaju spontano i neplanirano mi ćemo u ovom radu nastojati da ukažemo na činjenicu da koruptivno ponašanje može predstavljati sistemsko ponašanje pojedinaca i grupa policajaca, koje ne samo da može prerasti u naviku, već i progredirati ka ozbiljnijim vidovima zloupotreba.
Judging by the frequency of scientific discussion, expert debate and scope of the published literature on corruption the interest in this criminal phenomenon in general does not decrease for years. The reasons for this lie primarily in the consequences that corruption creates on individual and social level and the fact that confrontation this phenomenon is one of the priority tasks in any society that aspires to the rule of law. It is noticeable that the scientists and experts in various fields occupy themselves with the problem of corruption, analyzing the phenomenon from different aspects and its presence in various segments of society. For us it is certainly the most interesting criminological angle of observation and especially one that deals with explanation of the origin and development of police corruption. Although it is part of a systemic problem, "police corruption" is still accompanied by a number of specific features, which can not be seen clearly if they are not se
...
parated from the broader context. This applies particularly to the dynamics of corrupt career in the police, to its origin, development and cessation. Despite the expressed doubts that the corrupt career can not be developed in the police and popular belief that corrupt behavior is a set of individual corrupt transactions that are not interrelated and to which the police officers approach spontaneously and unplanned, we will in this work tend to point at the fact that corrupt behavior can be a systematic behavior of individuals and groups of police officers, which not only can become habit, but also can progress toward more serious forms of abuse.
Keywords:
policijska ovlašćenja / zloupotreba / korupcija / karijera / klizav teren / police authority / abuse / corruption / career / slippery slope
Source:
Revija za kriminologiju i krivično pravo, 2012, 50, 3, 205-224
Publisher:
Beograd : Srpsko udruženje za krivičnopravnu teoriju i praksu : Institut za kriminološka i sociološka istraživanja
Funding / projects:
Collections
Institution/Community
Jakov