Kompjuterske alatke u prevođenju - pomoć, rešenje, ili...
Computer tools in translation - help, solution, or...
Authors
Mićović, Dragoslava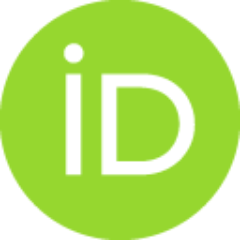 Beko, Lidija
Conference object (Published version)

Abstract
Summary: New technologies have facilitated both every day and professional lives and environment. It is not possible even to imagine a day without a computer, smart phone, the Internet… As far as professional translation or language-editing of translated texts is concerned a great number of tools are offered nowadays which can make the work easier, such as online dictionaries, translation data bases, translation web-sites and blogs, translation software, and similar. The paper will analyse two tools which are most frequently available to everyone, and they are Spelling & Grammar Check as a part of Microsoft Windows Word and Google Translate. These tools are probably the most often used ones when writing in a foreign language or translating into one. To those with good knowledge of both source and target languages they can be of great help and benefit, while to those who are not that skilled they can prove more hindrance than a help. The examples taken from numerous papers
...
translated from Serbian into English will be used to show what kind of problems these two most frequently used tools can create.
Keywords:
translation / new technologies / tools / Spelling and Grammar Check / Google Translate
Source:
Zbornik radova sa Šeste međunarodne konferencije Fakulteta za strane jezike: Jezik, književnost i tehnologija, 19. i 20. maj 2017. JEZIK, KNJIŽEVNOST I TEHNOLOGIJA, 2017, 38-52
Funding / projects:
Projekat Kriminalističko-policijske akademije: Kriminalitet u Srbiji i instrumenti državne reakcije