Functional dimorphism and characteristics considering maximal hand grip force in top level athletes in the Republic of Serbia
Authors
Ivanović, Jelena
Koropanovski, Nenad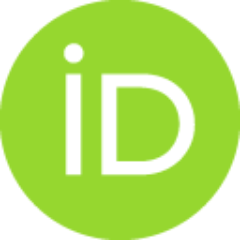 Vučković, Goran
Janković, Radivoje
Miljuš, Dragan
Marinković, B.
Atanasov, Dragan
Blagojević, M.
Dopsaj, Milivoj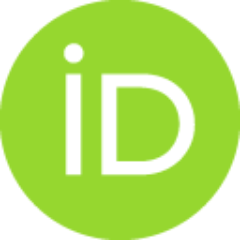 Article (Published version)

Abstract
Aim. The aim of this work was to define functional dimorphism (F maxNd/DoHGiso) and model characteristics at maximal isometric hand grip force (FmaxHGiso) in top level athletes in the Repupllc of Serbia. 256 top level athletes were tested from taekwondo, waterpolo, track and fields, basketball, orienteering, volleyball, archery, boxing, judo, handball and power lifting teams. Methods. In order to assess the FmaxHGiso we used standardized equipment, i.e., a sliding device that measures isometric finger flexor force, with a tenslometric probe fixed inside the device. Results. The average values of FmaxHGiso and relative force measured by allometric and classic method for right and left hand grip for the total sample were 632±125.67, 591.06±118.91 N; 32.47±5.56, 30.31±5.16 N/BM0.667; 0.7548±0.1363, 0.7044±0.1252 DaN/BM. The average value of FmaxNd/DoHGiso was 0.924±0.0752. Significant difference was established for the measurement characteristics at the level of Wilks Lambda 0.357, F=3.85
...
3, P=0.000. Maximal average value F maxHGiso for left and right hand is found in power lifters (795.08±94.45, 827.65±103.45 N) and minimal in taekwondo (454.67±48.2, 502.67±74.21 N). The most expressed F maxNd/DoHGiso was found in handball 0.8757±0.07. Considering defined classification of FmaxNd/DoHGiso, we classified the examinees from different sports in 4 groups: symmetry (volleyball, basketball, judo, boxing, power lifting 0.9337 to 0.9597); average (taekwondo, waterpolo 0.9076 to 0.9336); asymmetry (track and fields, orienteering, archery 0.8816 to 0.9075); dominant asymmetry of functional hand grip relations (handball <0.8815). Conclusion. The results obtained can be used to determine criteria decisions from the aspect of diagnostic procedures, metric aspect, medical aspect.
Keywords:
Functional dimorphism / Hand grip / Isometric force / Top level athletes
Source:
Gazzetta Medica Italiana Archivio per le Scienze Mediche, 2009, 168, 5, 297-310
Collections
Institution/Community
Jakov