Phenomenology of Paramilitarism – Contribution to Overcoming the Terminological Dilemmas of the Language of Security Sciences
Феноменологија парамилитаризма – прилог превазилажењу терминолошких дилема језика безбедносних наука
Authors
Mijalković, Saša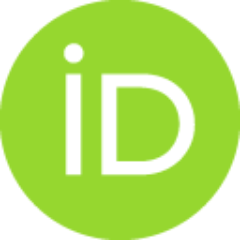 Đorđević, Marko
Article (Published version)

Abstract
In addition to national and international armies - armed forces of states and alliances, paramilitary armed formations (the so-called paramilitary) play aprominent role in contemporary international and non-international armed conflicts. They are made up of so-called voluntary fighters (patriots, contracts), i.e. mercenaries or "looters" (so-called war dogs) within armed formations that are not officially part of, and most often not under the command, of regular armed forces. As a rule, they are formed, armed, equipped, trained, paid and controlled by certain political centers of power - foreign governments and intelligence, hostile political emigration, political parties, criminal and other extremist (pseudo-patriotic, nationalist and para-religious) organizations (the so-called warlords) for whose account the paramilitary formations occupied part of the territory of the sovereign state in which the armed conflict took place and established power on it. They are often as
...
sociated with numerous war crimes, terrorist attacks and robberies. Since the terms 'warlords', 'paramilitary', 'mercenaries', and 'war dog' are oftenincorrectly usedin everyday communication of media, public and even scholars, this paper attempts to conceptualize and make a clear distinction between these phenomena.
Осим националних и међународних војски – оружаних снага држава и савеза држава, у савременим међународним и немеђународним оружаним сукобима све значајнију улогу узимају паравојне оружане формације (тзв. паравојске). Њих чине тзв. добровољни борци (патриоте, уговорци), односно плаћеници или "пљачкаши" (тзв. пси рата) који су део наоружаних формација које званично нису у саставу, а најчешће ни под командом регуларних оружаних снага. Паравојске по правилу формирају, наоружавају, опремају, обучавају, плаћају и контролишу извесни политички центри моћи – иностране владе и обавештајне службе, непријатељска политичка емиграција, политичке партије, криминалне и друге екстремистичке (псеудопатриотске, националистичке и параверске) организације (тзв. господари рата) за чији рачун су паравојне формације и заузеле део територије суверене државе у којој се одвија оружани конфликт и на њој "успоставиле власт". За њих се неретко везују бројни ратни злочини, терористички напади и пљач
...
ке. Како се у животу, а неретко и у теорији безбедности не разликују и погрешно употребљавају термини "господари рата", "паравојске", плаћеници и "пси рата", у раду је учињен покушај појмовног одређења и дистанцирања ових појава.
Keywords:
armedconflict / 'warlords' / paramilitary formations / mercenaries / 'war dogs' / Language of the Security Sciences / oružani sukob / "gospodari rata" / paravojne formacije / plaćenici / "psi rata" / jezik bezbednosnih nauka
Source:
Безбедност, 2020, 62, 1, 65-83
Publisher:
Београд : Министарство унутрашњих послова Републике Србије
Projects: