Alignment working and educational profiles of police officers in the function of efficiency management in police
Usaglašavanje radnog i obrazovnog profila policijskih službenika u funkciji poboljšanja efikasnosti menadžmenta u policiji [Elektronski izvor]
Authors
Subošić, Dane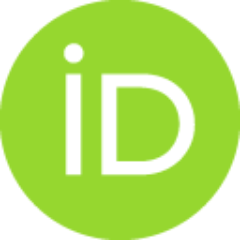 Mučibabić, Spasoje
Conference object (Published version)

Abstract
Sadržaj rada izvršilaca na pojednim radnim mestima unutar policijske organizacije, kao jedan od bitnih faktora utiče na organizaciju policije. Kako bi taj deo analize radnih mesta bio potpun, potrebno je razmotriti pitanje radnog profila policijskih službenika. Pri tome, radni profil, kao osnov menadžmenta znanja predstavlja ono što izvršioci na pojednim radnim mestima rade. Radnim profilima treba da odgovaraju obrazovni profili, tj. Ono što radnici treba da znaju, da bi mogli uspešno da rade na pojednm radnim mestima. Od usaglašenosti radnog i obrazovnog profila policijskih službenika zavisi i efikasnost policijske organizacije u celini, posebno menadžerskog podsistema, imajući u vidu njegovu nadležnost. Visok stepen korelacije radnog i obrazovnog profila policijskih službenika predstavlja vrednost koju je moguće ostvariti kontinuiranim obrazovanjem u oblasti menadžmenta znanja s jedne strane, kao i valjanom primenom tih znanja s druge strane, čime se u krajnjem, doprinosi efikasnosti
...
menadžmenta u celini. S tim u vezi, ovim radom se analiziraju osnovna obeležja menadžerskih radnih mesta u policiji, zajednička i posebna obeležja radnog profila policijskih službenika, fenomenološka i funkcionalna analiza radnog profila za obavljanje policijskih poslova.
Content of employees at certain positions within the police organization, as one of the important factors affecting the organization of the police. To that part of the job analysis was complete, it is necessary to consider the question of the working profile of police officers. Thereby, the working profile, as a basis of knowledge management is what the perpetrators in some workplaces work. Working profiles should correspond to education profiles, ie. what workers need to know to successfully be able to work on certain jobs. Conformation of the working and educational profile of police officers depends on the efficiency of the police organization as a whole, especially the managerial subsystem, given its jurisdiction. High correlation employment and educational profile of police officers is a value that is possible to achieve continuous education in the field of knowledge management on the one hand, and valuable application of this knowledge on the other hand, which is in the final ana
...
lysis contributes to the efficacy of management in general. In this regard, this paper analyzes the main characteristics of managerial jobs in the police, the common and specific characteristics of the working profile of police officers, phenomenological and functional analysis of the working profile to perform police duties.
Keywords:
radni profil / obrazovni profil / efikasnost / menadžment / policijski službenici / menadžment znanja / work profile / education profile / efficiency / management / police officers / knowledge management
Source:
Zbornik radova [Elektronski izvor] = Conference proceedings / XII međunarodni simpozijum Fakulteta organizacionih nauka Organizacione nauke i menadžment znanja, Zlatibor, 09-12. jun 2010., 2010, 1-8
Publisher:
Beograd : Fakultet organizacionih nauka
Note:
XII International Symposium, Faculty of Organizational Sciences, Zlatibor, june 09th-12th; Tekst u PDF-u opsega 3199 str. sa različitom paginacijom, rad ima 8 strana
Related items
Showing items related by title, author, creator and subject.
Dopsaj, Milivoj; Nešić, Goran; Koropanovski, Nenad; Sikimić, Milan

(Kriminalističko- policijska akademija, Beograd,

2009

)

Gojković, Vesna; Kolarević, Dag

(Kriminalističko- policijska akademija, Beograd,

2005

)

Marinković, Darko; Stevanović, Aleksandar

(Kriminalističko- policijska akademija, Beograd,

2014

)